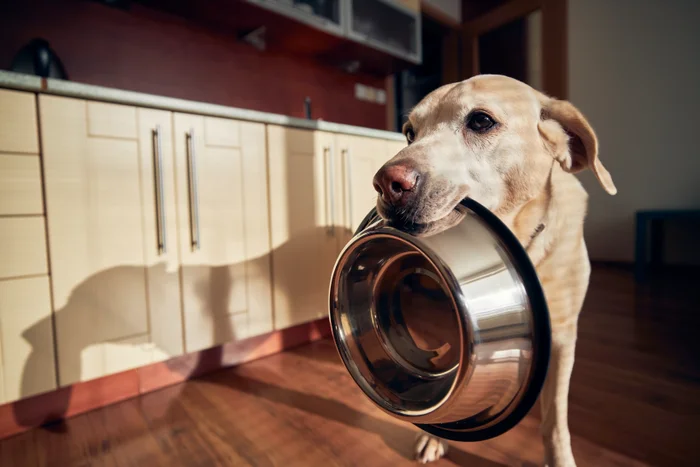 dog nutrition & feeding
Freshpet for Special Diets: Catering to Pets with Food Allergies and Sensitivities
If your pet has food allergies or sensitivities, you know that it can be a struggle to find them food they can eat. This is why, at Freshpet, we're proud to offer a wide selection of special diets made for pets with dietary restrictions. Let's take a closer look at some of our special diets as well as tips for choosing the right one for your pet.
How do I know my pet needs a special diet?
Pets that need to be switched to a special diet usually display at least one of the following issues:
● Digestive issues: Frequent diarrhea, vomiting, or gas can be indicators of food sensitivities, allergies, or intolerances.
● Skin and coat problems: If your pet has persistent skin issues, such as itching, redness, flakiness, or dull coat, it could be related to their diet.
● Allergic reactions: Frequent scratching, paw chewing, or ear infections could be signs of food allergies.
If you recognize any of these symptoms in your pet, the next step is to schedule an appointment with your veterinarian. They will be able to help you identify precisely what is causing your pet's issues and help you put together a plan for dealing with them.
How do I choose a special diet for my pet?
In order to choose a special diet for your pet, you'll first need to understand why they need it – is it due to allergies, sensitivities, or something else altogether? This is why working closely with your vet is important. They will use the information you have gathered by monitoring your pet's symptoms to make decisions on which follow-up tests to run. Once they have identified the reason behind your pet's issues, you will have the necessary information to choose the most appropriate diet.
Once you have a good understanding of what your pet should be avoiding in their diet, it's time to start looking for new food. Pay close attention to the ingredient list on pet food packaging, avoiding foods that contain ingredients your pet is allergic or sensitive to. In general, look for recipes that contain high-quality ingredients and no artificial additives, preservatives, or fillers. The great thing about Freshpet is that our special diets are clearly marked, making it easy for pet parents to know that they're choosing the right diet for their pet.
What special diets does Freshpet offer?
By providing food that meets a pet's specific dietary requirements, pet parents can help to manage their fur baby's health, alleviate discomfort, and improve their overall well-being. The great news is that Freshpet's line of special diets is so extensive, you're sure to find a recipe that suits your pet's dietary needs.
● Chicken-free: Chicken is one of the most common culprits of food allergies in dogs. However, depending on the severity of the allergy, some dogs need to avoid poultry altogether, which means recipes that contain turkey, duck, or even eggs must be avoided as well. Instead, it's recommended that you opt for novel proteins, such as lamb, bison, or fish. Freshpet offers five different proteins that can be used instead of poultry, with popular recipe options including Homestyle Creations™ Natural Beef Recipe and Vital® Grain-Free Beef & Bison Recipe.
● Grain-free: Grains, such as wheat, corn, and soy, can be common allergens for some dogs. By eliminating grains from their diet, dogs with grain allergies or sensitivities can experience relief from skin issues, itching, or gastrointestinal problems. Freshpet offers over 40 grain-free recipes, including the popular Vital® Grain-Free Ocean Whitefish & Salmon Recipe and Freshpet® Select Roasted Meals® Grain-Free Chicken Recipe.
● Sensitive skin and stomach: Both sensitive skin and stomach problems are often manifestations of underlying allergies or sensitivities, and they can share common causes and triggers. Both the Freshpet® Select Sensitive Stomach & Skin Steam Cooked Chicken and Vital® Digestive Health Chicken recipes are designed for pups that need a recipe that supports both their skin and digestion.
● Plant-based: A plant-based diet can provide a solution to allergies and help with weight control, in addition to boasting anti-inflammatory and immune-boosting ingredients. Our Spring & Sprout recipes are crafted with natural, plant-based protein, cage-free eggs, and fresh veggies for perfectly balanced nutrition.
● Joint health: For senior dogs and large breeds, in particular, joint health is an important point of focus. Our Vital® Joint Health & Mobility Chicken and Salmon Recipe have high levels of calcium and Omega 3 and 6, which are essential to develop and preserve bone strength and overall mobility.
When you've chosen the special diet you want to switch to, make the transition gradually over the course of 10 days. This will help your pet's digestive system adjust to the new food and reduce the risk of gastrointestinal upset.
By providing pets with food that meets their specific dietary requirements, pet owners can help manage their health conditions, alleviate discomfort, and improve their overall well-being!