kind to the planet. healthy for the pets we love.™
our mission
Loving our pets and the planet we call home means the world to us. That's why we're constantly striving to contribute to the health of our planet, while making fresh, healthy food our best friends can thrive on—from our wind-powered kitchens and ethically-sourced ingredients, to the regenerative farming practices we support that help heal our earth.
sustainability matters
Where our pet's food comes from matters. While we can't change the world alone, our partnerships with family farmers gives us the chance to change the world, one bowl of sustainably-farmed food at a time. Regenerative farming helps restore the health of our planet.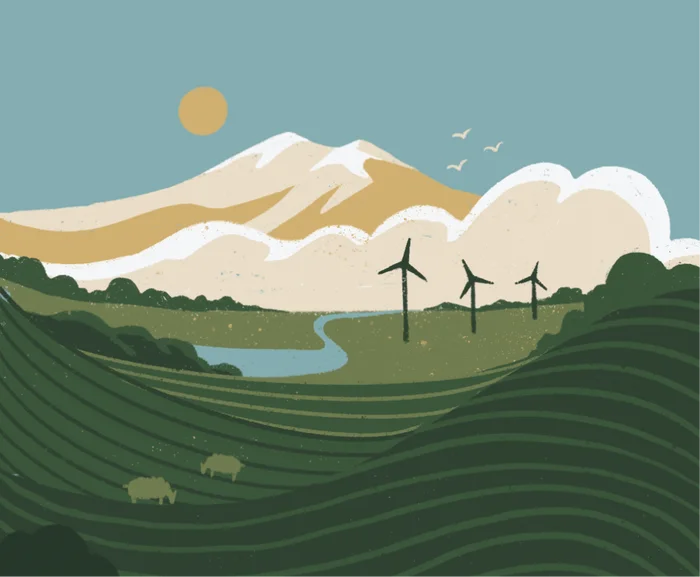 doing good for planet earth
At Freshpet, we believe we can make the healthiest food for our pets, while doing what's best for our planet. So we're constantly pushing the boundaries of what's possible—from our wind-powered, landfill-free kitchens to the rainwater we collect.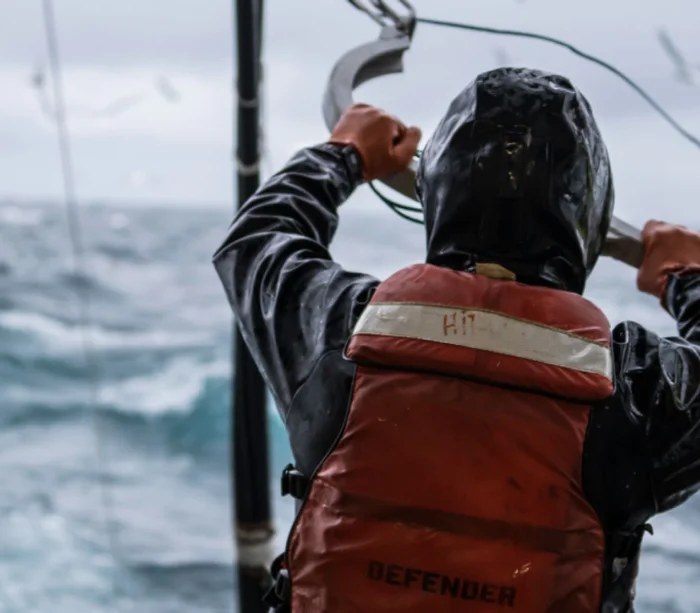 sustainable food for healthy pets & planet™
This is our recipe for 100% thoughtfully prepared meals. Always carefully selected and responsibly and sustainably sourced, with a focus on regenerative family farms.
sourcing ingredients with care
We partner with farmers who feel as strongly about earth-friendly practices and animal welfare as we do. We support practices like regenerative farming, which enriches and restores the health of the soil, ensures the health of the ecosystem, and leaves our land and waters in better shape for future generations.
only the very best ingredients for our pets
chicken

A Freshpet essential. Locally sourced, US-farm raised, and antibiotic free.

turkey

Low in fat, but high in protein and vitamin B6 to help fuel your pet's energy levels.

beef

100% farm-raised for a high-quality protein that powers a healthy diet.

egg

A great source of protein and amino acids, the building blocks for lean muscle and healthy weight.

salmon

Contains fatty acids to help pets maintain healthy coats and soft skin.

spinach

Promotes regularity and makes our meals easy on the digestive system.

carrots

Contains key vitamins and minerals that support your pet's digestion and eye health.

blueberries

Packed with antioxidants, like vitamin C, to support a healthy immune system.

Wild Alaskan pollock

Rich in omega-3 fatty acids to help keep your pet's coat and skin soft and shiny.

sweet potato

With high levels of beta-carotene and fiber, this superfood helps support vision and gut health.

pumpkin

Antioxidant-rich with vitamin A and nutrients to support your pet's immune system.

brown rice

Brown rice is a nutritious addition to a dog's diet, providing them with fiber, essential minerals, and energy while promoting healthy digestion and supporting overall well-being.

cranberries

An excellent source of potassium, fiber, antioxidants, and vitamin A.

peas

Peas are a good source of plant-based protein and are a useful source of key minerals like Potassium, Phosphorus, and Iron.
reviews of Nature's Fresh™
See what pet-parents are saying about our all-natural recipes.
more snuggles

She's a picky eater so a big bowl of dog food would sit without being touched. I only just started freshpet 4 days ago. Now she's my shadow again and is smiling, literally! It's like she is saying, "Finally mom, you got it." Daisy was mad at me all this time and I didn't know it!

Jill

thank you

My dog was overweight, I began giving him one pound of this or one of the others a day. He lost fifteen pounds, gained a silky coat, has energy, and doesn't have digestive issues any longer.

Ann

My dog is eating like when he was a puppy!

Our Westie, Rocky, is 15 and isn't very interested in eating his normal food. So we tried Freshpet and we are so happy we did. He now loves to eat and it makes him so happy. Thank you for making our Senior boy excited to eat again.

Jen

Worked wonders!

My dog has loved this from the first time I served it in Late oct. he was balding and fighting an infection at the time and was losing his appetite. Today he is happy, healthy, and fluffier!

Kim

awesome food

I have a 4 year old 1.5lbs micro teacup chihuahua. She has many digestive issues and allergies This food really helps her out since it's fresh and all natural. I will never go back to canned food ever. This solved all her issues.

Teleka
explore our other brands
Everything about your pet is totally unique—including their nutritional needs. Explore our fresh family of brands to discover what's perfect for your pet.