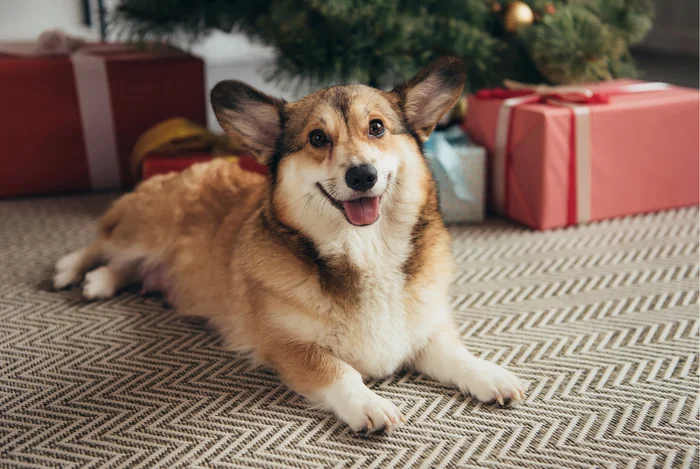 fun with pets
2022's Ultimate Holiday Gift Guide for Pets
Believe it or not, the year is coming to an end which means one thing: It's time for our 2022 pet gift guide! We've put together the ultimate holiday gift guide for pets, with gifts divided into three unique categories so there's something for everyone.
Budget-friendly
The first category in our 2022 pet gift guide is budget-friendly gifts. These gifts may be easy on your wallet, but that doesn't mean that they won't be memorable!
Plan a special day together: Put together an itinerary for a day full of your pet's favorite activities. This could start with a walk along a new trail where they can take in some different smells, or an extended play session at home. Next, you can make them a special meal – perhaps taking inspiration from our pet-friendly Thanksgiving menu – followed by a cozy movie night with either a classic like Air Bud or a video made just for dogs on Youtube. Sometimes the most memorable gifts don't have to cost a dime!
DIY treat basket: Is there a pet who doesn't love treats? We don't think so! Another great idea for a budget-friendly gift is to create a DIY treat basket featuring a selection of Freshpet dog treats or homemade cat treats. Bonus points if you can turn the basket into a barkuterie board when you serve it!
Pupsicle maker: If your pup is a fan of frozen treats, this Pupsicle maker will bring them to the next level. Included in the starter pack is a mold, which you can use to freeze a perfectly shaped serving of your pup's preferred recipe, and a non-toxic, BPA and Phthalate free natural rubber toy. Each frozen treat lasts around 20 to 30 minutes and the entire Pupsicle toy is dishwasher safe for easy cleanup.
Barkin' Good Bubbles: These plant-based, non-toxic bubbles (which are made right here in the USA) are the perfect stocking stuffer. Chasing bubbles is a great enrichment activity for dogs and cats of all ages, as it encourages when to use their brain and body in tandem to try and catch the floating bubbles. And these bubbles will be especially enticing thanks for their bacon flavoring!
Essentials
Next up in our pet gift guide for 2022 is a category we're calling "essentials". This category features gifts that offer a fun take on classic items your pets know and love.
Luxury
The final category of our 2022 pet gift guide is dedicated to pets with elevated taste. While on the higher end of the budget, these aesthetic gifts are sure to impress!
Woofpalace custom dog tag: Woofpalace lets you turn your favorite photo of your dog into a custom dog tag. Shop owner Clariz hand draws every design before engraving them onto a stainless steel pendant that's completely weather-proof. What's more, you can also have the design engraved on a piece of jewelry so you can match!
Copycat art scratcher: This cat scratcher looks like a piece of art because it is! Designed to be either hung on your wall or rested on its stand, you can choose the angle at which your cat prefers to scratch. It's made from hard-wearing sisal fibers which are hand glued to a sturdy frame, so it will stand the test of time – and your cat's claws. Currently, there are two versions available: Leonardo da Vinci's Mona Lisa and Johannes Vermeer's Girl with a Pearl Earring.
Archie & Oscar™ rattan dog bed: This raised dog bed is as functional as it is stylish. Made with a solid steel frame wrapped in all-weather rattan and finished off with a foam-filled cushion with a washable cover. Plus, the roof provides optimal sun protection for sunny days!
Oslo raised cat bed: What we love about the Olso raised cat bed is that not only is it designed to mimic a natural den, which can reduce anxiety in cats, it can also double as a piece of furniture for your home. The high design and flat surface make it a great bedside table or side table in your living room.
Know a great gift that wasn't included in our pet gift guide for 2022? Share it in the comments for other pet parents to see!