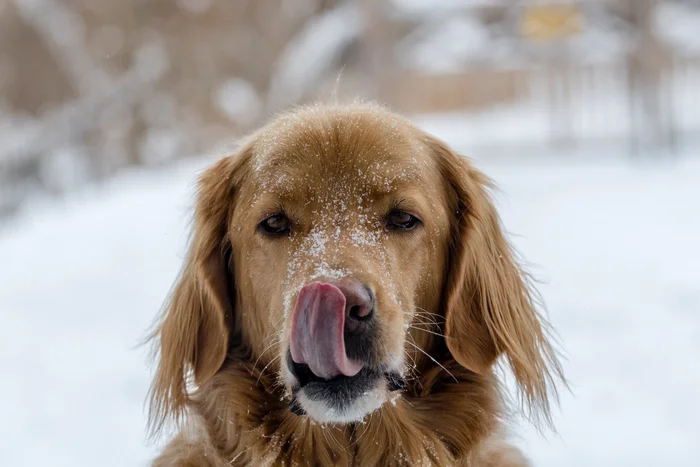 fun with pets
Top 5 Activities To Try With Your Dog This Winter
During the colder months, it can be tempting to go into "hibernation mode" and spend as much time inside as possible. If you do this, however, you'll miss out on a whole season of fun. In fact, some of the best winter activities are done with dogs!
To give you some inspiration, we've put together a list of the five best winter activities to try with your dog this winter.
Get creative with snow
If you live somewhere that gets snow, it can be used for several fun winter activities with your dog.
Play snowball fetch: If your dog loves balls, try swapping their tennis ball for a snowball. To make the snowballs a little easier for your dog to find after you throw them, try mixing in small pieces of their favorite Freshpet recipe into the snow, then packing it into a ball. If you do this, keep in mind that your pup may not be willing to return the ball so you'll want some backups on hand.
Create an agility course: Whether your dog is a seasoned agility expert or a total beginner, they'll have a blast working through obstacles made from snow. Depending on the amount of snow, you can clear pathways for them to run, create jumps to jump over, or even make small mounds of snow for them to weave through.
Do some nosework: Another great way to make use of freshly fallen snow is to hide some Freshpet treats in it and let your dog do some nosework. They'll have a blast sniffing through the snow and digging up their favorite treats!
If you do these or any other activity outside, just make sure that your pup has all the necessary cold-weather gear to stay nice and warm.
Take a trip to the beach
A trip to the beach may not seem like your usual winter activity, but this is actually a great time to visit with your four-legged friend! Many pet parents are surprised to hear that dogs are usually free to visit beaches that are designated dog beaches during the off-season, making it one of the best winter activities with dogs.
Between approximately October and April, the regular rules for dogs – such as leash requirements and restricted hours – are removed at most beaches so your pup is free to explore as they wish. The rules will differ between beaches, so be sure to do your research before you arrive. It's also a good idea to refresh yourself on our cold weather safety tips for your pet, as well.
Cook some dog-friendly dishes
On days when the weather is especially inclement, there's nothing wrong with doing an inside activity. In fact, days like this are perfect for trying something new in the kitchen! There are several pet-friendly human foods that can be used to create delicious, homemade dishes for your pup.
Homemade dog treats: If this is your first time preparing a meal for your pup from scratch, we recommend starting with treats. A great option is a simple dehydrated veggie treat, which is made by slowly baking things bell pepper and beans until they're nice and crispy.
Homemade meals: Once you're comfortable making treats, you can start to experiment with bigger meals. Our list of pet-safe human foods is a great resource to bookmark so you can refer back to it time and time again. We've also put together a full Thanksgiving menu for dogs using a mix of Freshpet recipes and human-food side dishes.
Spend a cozy day inside
Some dogs simply aren't made for cold weather, and that's okay! For these dogs, one of the best winter activities is simply cuddling up on the couch and enjoying time with their human. If your dog seems especially chilled, light a fire, turn on the heat pad or bundle up in blankets to provide your pup with some extra warmth. You can also take a look through the guide on how to help your pets transition into colder temperatures, put together by our Freshpet vet, Dr. Aziza.
We hope this list inspires you to embrace the cooler temperatures and try some new activities with your dog this winter!