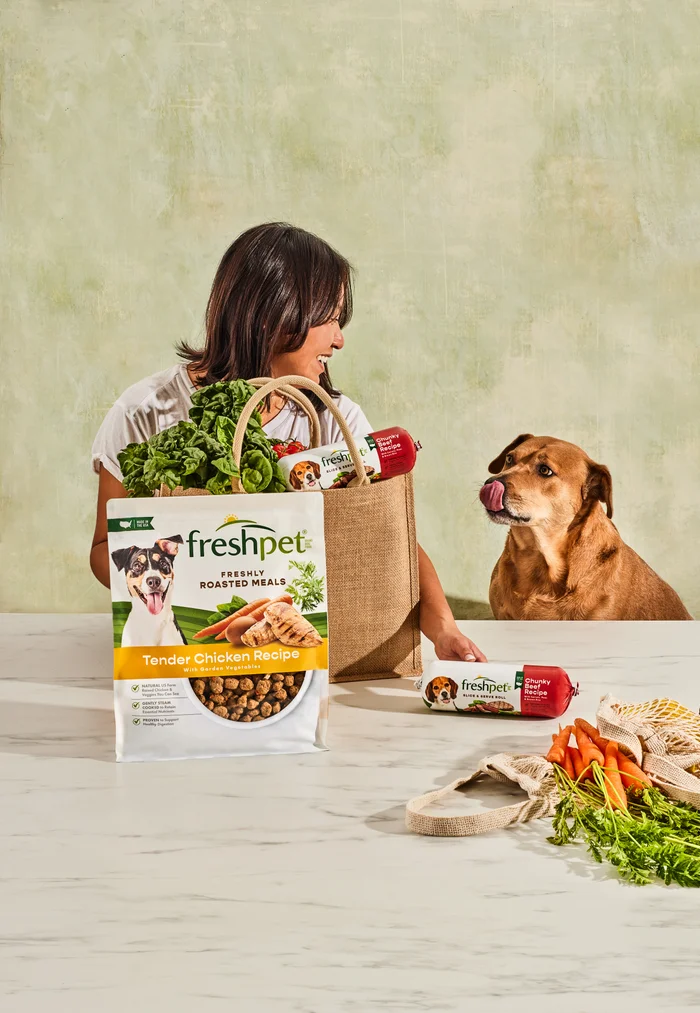 freshpet recipes
All The Ways You Can Purchase Freshpet
Now more than ever, it's so important for you to be able to choose the best way to get Freshpet recipes to your home. This is why we're proud to offer three different ways for you to purchase our food: In-store, through online retailers, and at freshpetfood.com.
In-store
If you prefer to pick up your pet's favorite Freshpet recipes when you're out running errands, you can find our products at a number of local retailers. Grocery stores, natural food stores, big box stores, speciality pet stores, and smaller local shops are just some of the places you'll be able to find your favorite recipes. For a full list and to find the store nearest you, visit the "Where To Buy" page on our website. Here, you'll be able to filter by 11 different product categories as well as see the individual recipes each store carries. If we can't show you exactly what Freshpet products are available at the store, we'll provide you with their contact details so you can check with them before you make the trip. Once you've found a store with the recipes you're looking for, be sure to inquire about any additional online and curbside pickup options they may offer for your pet's healthy dog food or cat food! This is an additional way to pick up your pet's Freshpet food that many retailers are offering at the present time.
small white dog looking up a bowl of Freshpet
Online retailers
If you'd prefer to buy Freshpet online, you can also find a list of online retailers on our "Where To Buy" page. Simply click the bright green "Where To Buy" button, enter your address, and click the yellow "Buy Online" button. You'll then be shown a list of online retailers you know and love, such as Instacart, Prime Now, Amazon Fresh, Walmart, and many more. If you have a specific Freshpet recipe in mind, you can filter by recipe for each retailer as well. This will save you having to search through all the products they have available to find what you need. Finding your pet's favorite recipe is just a click away!
If this is your first time purchasing Freshpet and don't know where to start, don't worry. Our Product Selector can help you find the right recipe for your dog or cat. All you need to do is fill out a quick survey about your pet and their dietary preferences and requirements, and we'll recommend a few recipes we think they'll enjoy. You can also compare your pet's current food to Freshpet to see how they stack up!
If you have any further questions about our fresh recipes or how you can purchase them, please don't hesitate to check our FAQs or contact us. We're always here to help!